Finding the best family vacations in Texas on a budget is not difficult if you know where to look. Below are a few places to help find an inexpensive weekend getaway.
If you have always wanted to visit Texas, but your budget isn't exactly the biggest one, don't worry. Most spots in Texas can be visited on a budget. You can still take advantage of everything these places have to offer.
Getaways in Texas for Less than $500
Corpus Christi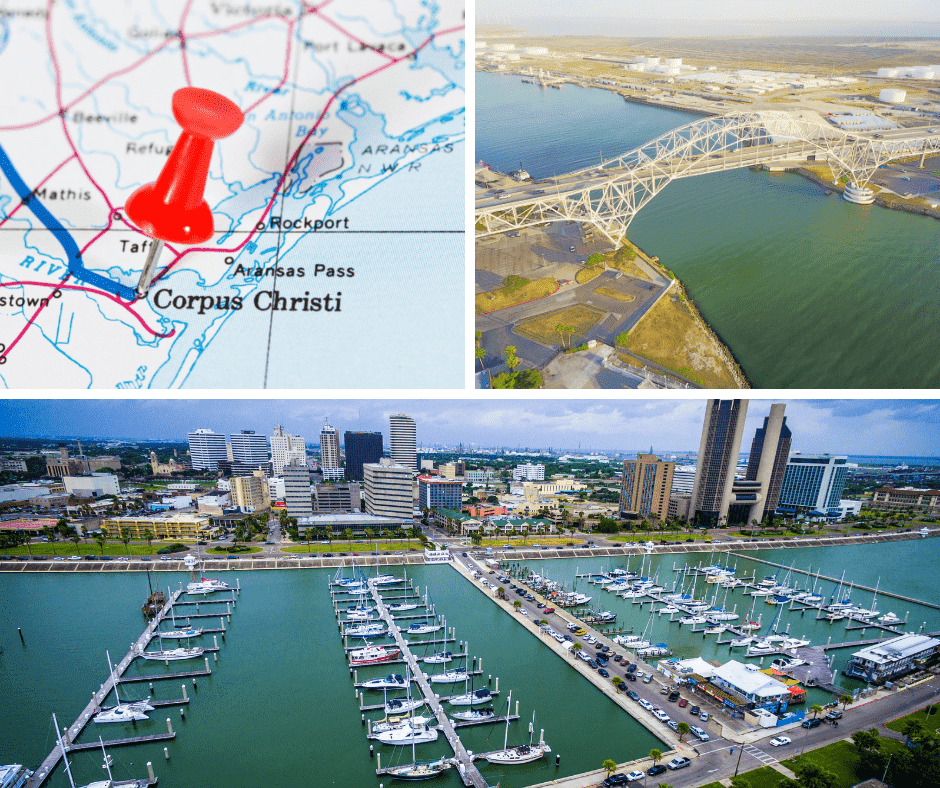 If you love the water, Corpus Christi is where you want to be. You can spend days enjoying the beaches and dining on fresh seafood, and there are plenty of hotels that offer rooms for under $100 a night.
There are also a lot of kid-friendly activities to enjoy, including The Texas State Aquarium and the USS Lexington, a World War II aircraft carrier, among others. Moby Dick's is a child-friendly restaurant with lots of yummy food, and Harrison's and Water Street are two good choices when you want great-tasting seafood.
This city offers tons of activities for people of all ages, making it a great place to bring your family, regardless of your budget. Click Here to read our Article "Best Texas Beach Towns for the Ultimate Family Vacation."
San Antonio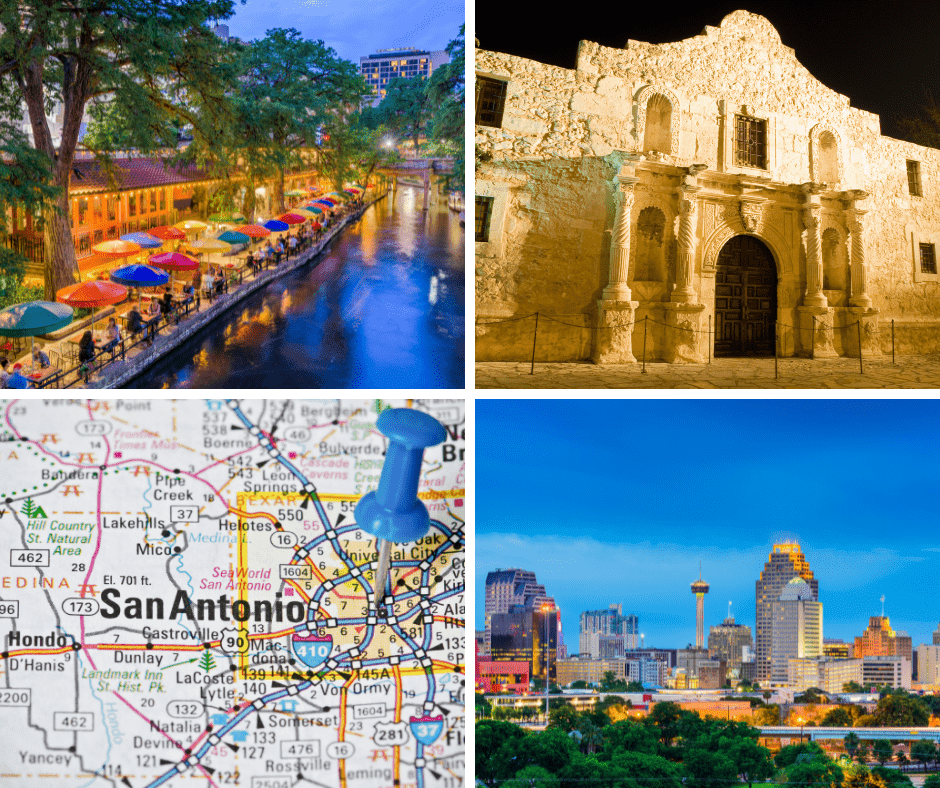 There are many free things to do in San Antonio, including walking along the Riverwalk (and its quaint, exciting side streets) and visiting the Alamo and missions, one of the most famous historic sites in the country.
You can eat inexpensively at El Mercado — we recommend elote and a concha. You can also feel good about a splurge on a visit to Morgan's Wonderland, a not-for-profit amusement park that accommodates children of all abilities.
Known for its famous River Walk, San Antonio is gorgeous and steeped in history. Historic structures such as The Alamo and others are there, and many of the missions are free to visit.
Both Six Flags Fiesta Texas and SeaWorld San Antonio are nearby. If you want to take the kids somewhere unique, try visiting Morgan's Wonderland, a great water park and amusement park specializing in activities for special needs kids, who even get in for free.
In addition to all this, San Antonio is filled with inexpensive hotels and lots of places to eat, shop, and relax when you feel the need. There is no need to worry about running out of things to see and do when you're in San Antonio, whether you love history, lots of sun, playing around in the water, or enjoying great shopping and eating opportunities.
Read our Article "Best Day Trips from San Antonio for Families" to find the most popular tourist destinations in the San Antonio area.
Austin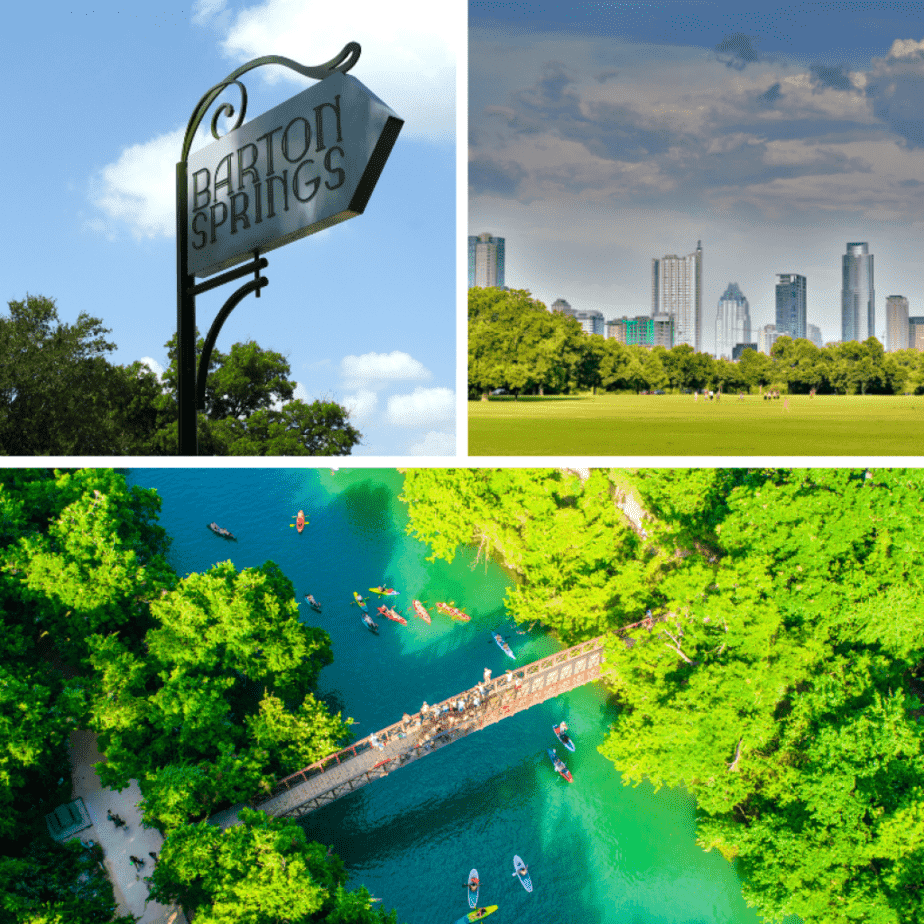 The Capital city, Austin and a very eclectic, modern city. It is laid out well and, therefore, easy to maneuver, and it boasts that it is the Live Music Capital of the World.
You can enjoy live music every Friday and Saturday night, and there are enough restaurants, clubs, and bars to satisfy anyone's preferences and tastes.
For something a little unique, try visiting the largest urban bat colony in the U.S. as it leaves Congress Avenue Bridge every day. You can also view fossils and gems at the Texas Memorial Museum and enjoy numerous outdoor activities that include swimming at Barton Springs Pool and walking through lush gardens at Fiesta Gardens.
This city truly offers something for everyone. If you make it to Austin, check our article, "31 Fun Things to Do in Austin with Kids" to find all the cool stuff going on.
South Padre Island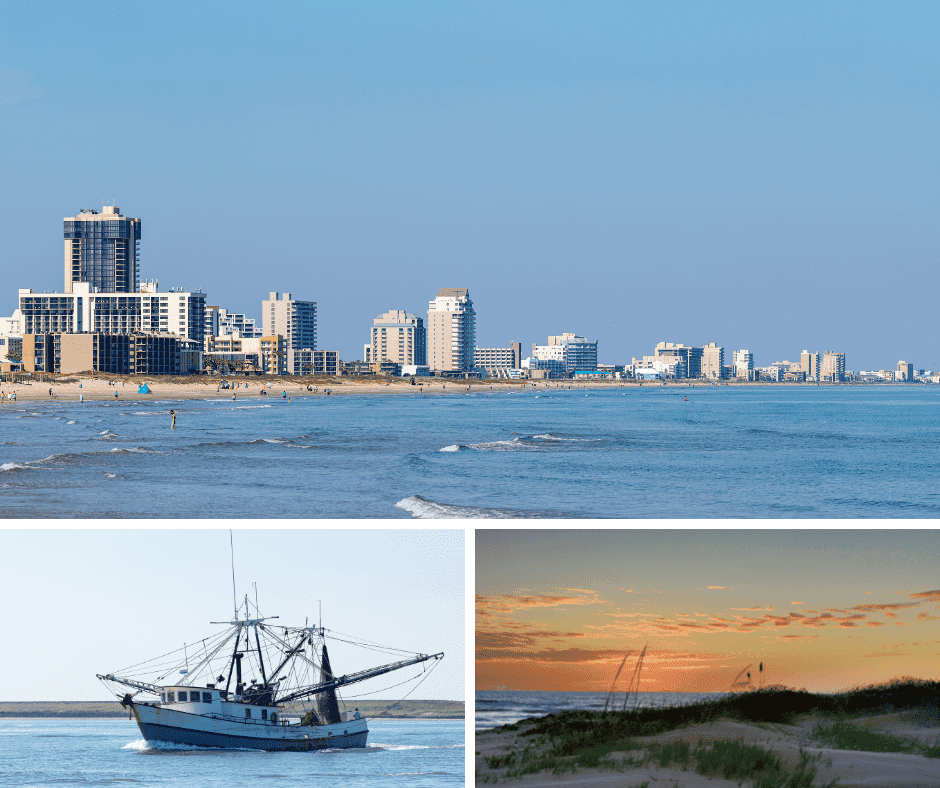 This adorable beach town is a popular spring break destination for college students. Still, it's great for everyone else during the rest of the year, especially with endless opportunities for camping, RV hookups, and other inexpensive lodgings to save you money. Located in the Gulf of Mexico, its sandy beaches are great for finding shells and soaking up some sun.
One of the best parts about visiting South Padre Island is that it offers tons of accommodations for those on a budget, including RV parks and campgrounds. Many beautiful beaches can help you get a break from the heat, and you can watch dolphins as they play in the water or fish for flounder and trout from one of the many piers in the area.
Inexpensive yet a lot of fun, South Padre Island is also the perfect place to visit if you're interested in simple things, such as collecting gorgeous, colorful seashells along the coastline.
Meridian State Park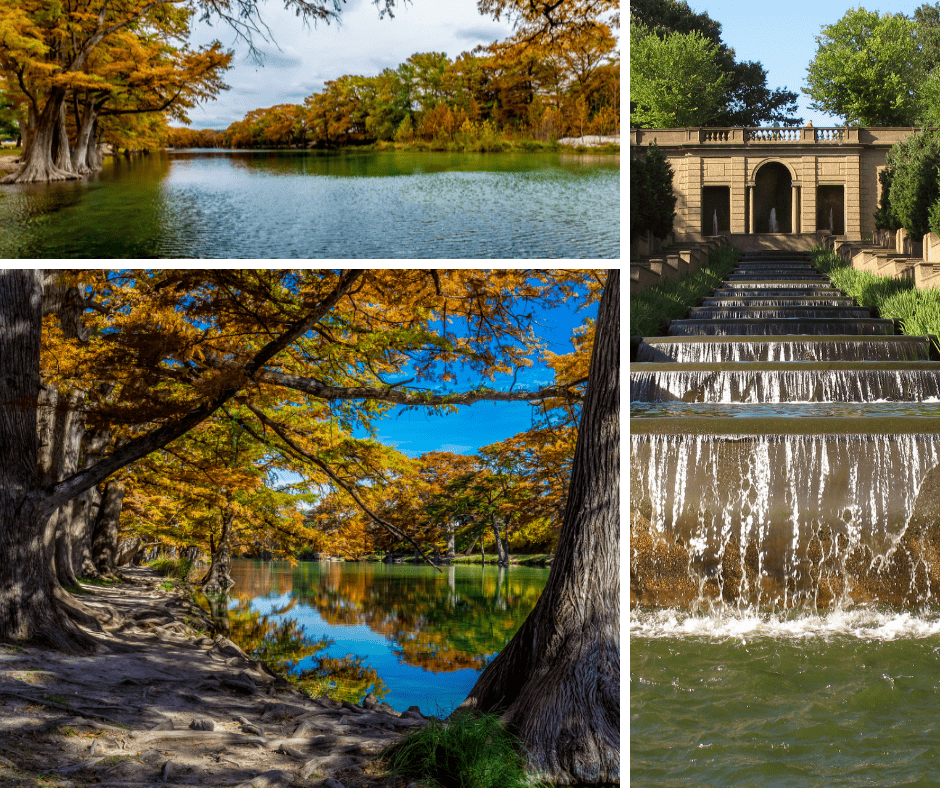 Texas is incredibly diverse, and in this park, you'll think you're in the Pacific Northwest with its beautiful trees and cool climate (making it perfect during Texas's brutally hot summers). There is also a 70+ acre lake with many water activities for kids and adults of all ages and a five-acre trail with stunning views.
In this state park, you can access a 72-acre lake and swim or paddle, camp in great waterside cabins, or hike the trail that circles the lake and is roughly five miles long. If you're a bird watcher, try heading to the 1.64-mile Shinnery Trail loop or fishing for a variety of fish in one of the many lake areas.
Meridian is located in central Texas, roughly 45 miles northwest of Waco, and it is the place to be when you're looking for an enjoyable but reasonably priced family vacation.
Galveston Island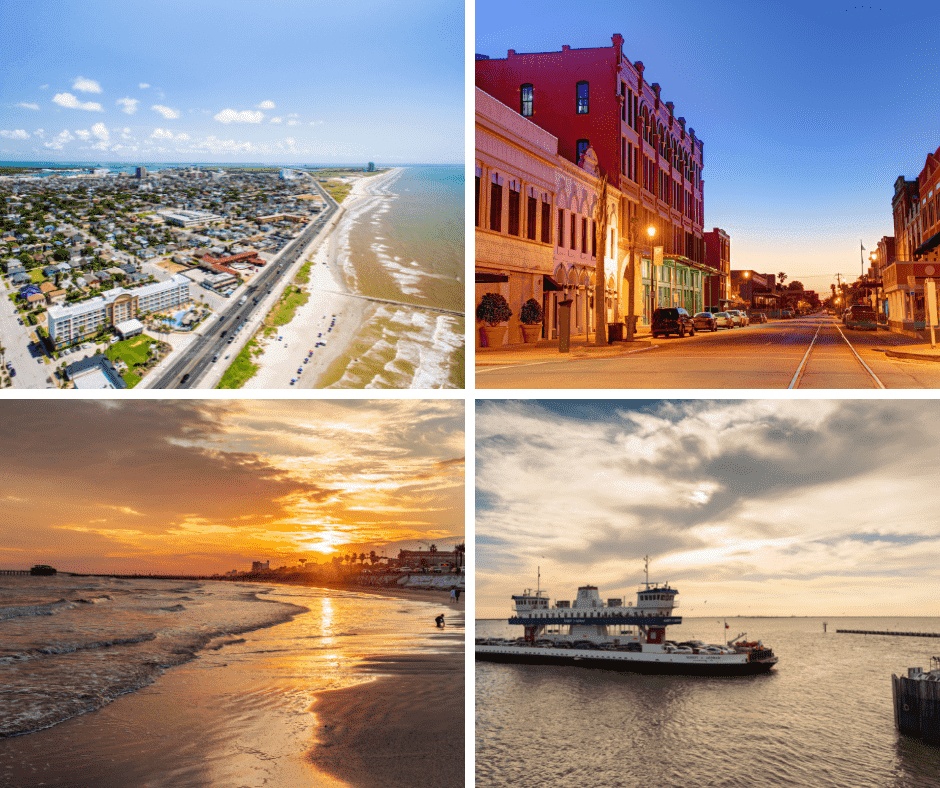 Located on the Gulf of Mexico, Galveston Island offers activities that include enjoying the beach, watching shrimpers practice their craft, watching a film about the 1900 storm that nearly destroyed the city, and visiting Moody Gardens, which consists of a museum, a rainforest, and an aquarium.
Hotels in the area tend to be around $100 per night and are affordable, and you can easily find restaurants, diners, and bakeries that offer yummy food at very low prices. If you love the paranormal, ask the locals about why their town is considered haunted by many. If you'd like to hop on the trolley and enjoy a ride, the cost is only $1 for adults and free for kids.
The Woodlands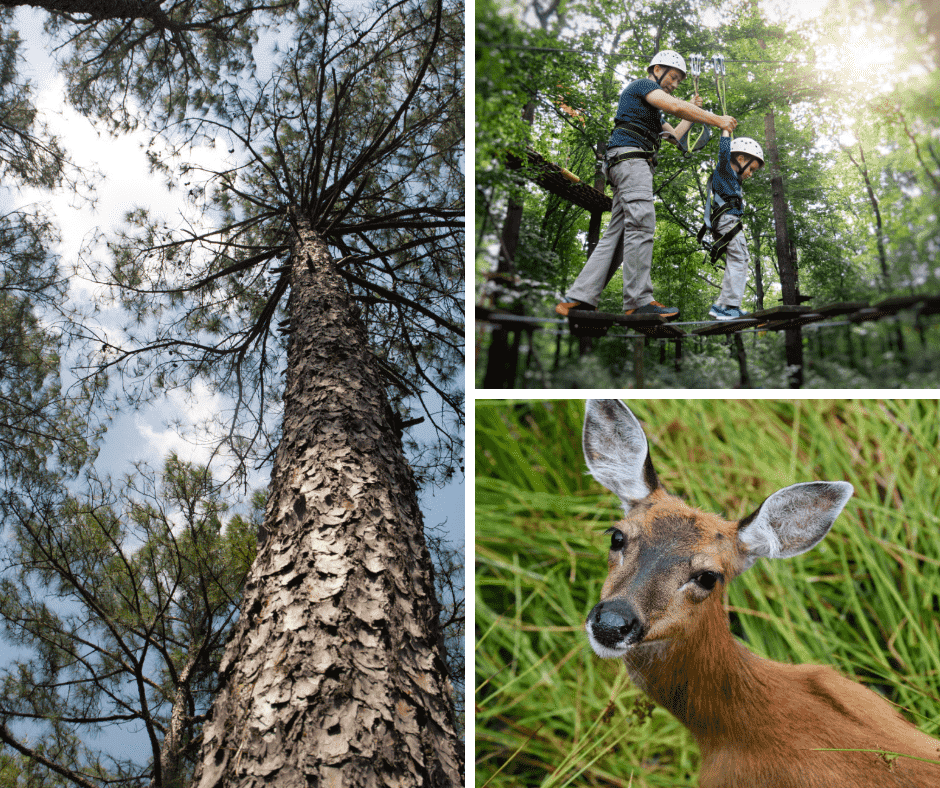 Located thirty minutes north of Houston, The Woodlands is a planned community with lots of family-friendly activities. You can visit Town Green Park with its life-sized characters from Aesop's Fables, hike in George Mitchell Nature Preserve, or take a dip in the splash pad at Waterway Square.
For a truly unique adventure while you're there, visit Texas TreeVentures and enjoy climbing trees using ropes, planks, tires, and more. It takes three hours to complete, and the kids will love it. And if you're looking for places to stay or eat, you'll find tons of them in the area, regardless of your preferences.
Crockett Family Resort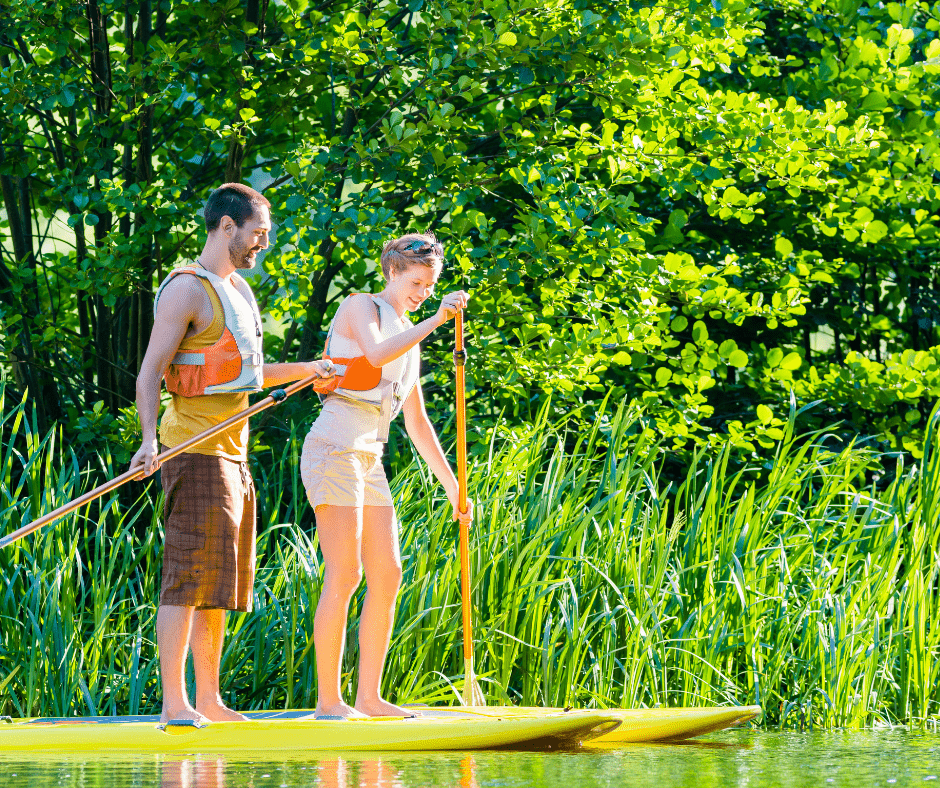 Looking like something out of a movie, this fantastic resort offers tons of water-based activities that are ridiculously inexpensive, including swimming, fishing, paddle boating, and more. You can also play miniature golf, enjoy horseshoes or shuffleboard, or go camping in a tent, RV, or cabin.
This resort is located on Houston County Lake and has an on-site bait shop, restaurant, and grocery store, which means that you won't have to go very far to get the items you need to make sure that your trip is memorable.
Suppose you are looking for something more romantic. In that case, the Crockett Hotel is a charming San Antonio hotel situated across the street from the Spanish-colonial Alamo Mission, a significant colonial landmark.
The hotel was founded in 1909 and operated independently in the past century. This historic building has been restored and listed on the National Park's historical sites.
One hundred thirty-eight beautifully decorated guestrooms have been presented throughout the hotel and feature modern comforts, including LCD televisions, coffee machines, and complimentary WiFi.
Dallas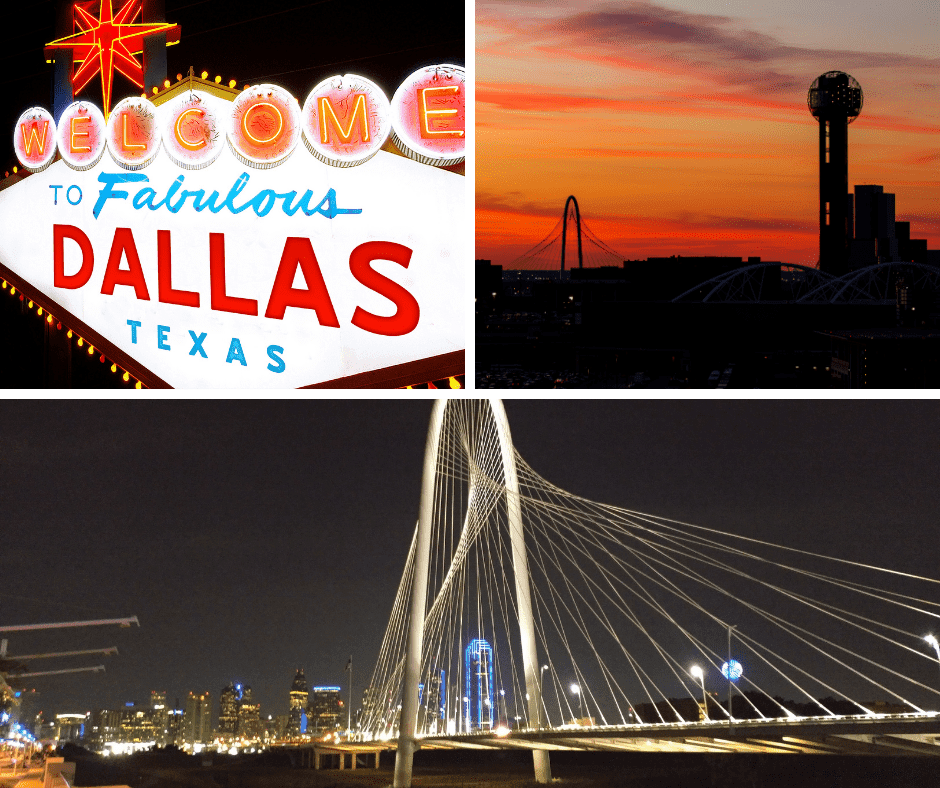 The Downtown Arts District in Dallas covers 20 acres of activities to enjoy. You can visit one of the many free parks in the area, see great things at the Dallas Museum of Art, or even explore some history when you visit the site where JFK was shot in 1963.
There's also a Perot Museum of Nature and Science and even a restaurant called Unleavened Fresh Kitchen that allows kids to eat free every day if they arrive after 4:00 p.m.
Dallas also has many restaurants that offer kids' play areas and others that sit up high and allow you to enjoy the incredible Dallas skyline as you dine. Check out our article "Best Rooftop Restaurants in Dallas. It is an excellent place for the family to spend quality time with the family.
Texas Hill Country
The Texas Hill Country refers to pretty much everything West of Austin. Fredericksburg, Luckenbach, Marble Falls, and Enchanted Rock are a few cities in the area. Read our in-depth article "Best Day Trips from Austin" to learn more about family vacation options in the Texas Hill Country.
In the early Spring, head to Willow City, Texas. This 20-mile stretch of road is famous for its beautiful wildflowers, including many bluebonnets – the state flower.
If you love driving through the gorgeous countryside and love wildflowers, it's worth your time to go down this road and see everything it offers. Taking a family trip down this nature trail is a budget-friendly weekend trip to save you money.
The nearby LBJ State Park has a river complete with pecan trees that you can picnic under, and you can also visit the LBJ Ranch for a very nominal fee. Pastures containing longhorns and beautiful geology make the activity even better, making this one trip you'll never forget or regret.
Read our article "Best Cabins in the Texas Hill Country" to find some great places to stay.
Where Can I Go on a Mini-Vacation in Texas?
We've compiled the best spots for a mini-vacation for various interests and places to go that are inexpensive; you can enjoy them for under $500.
Finally, we'll finish with some all-inclusive resorts in the Lone Star State. They are perfect for families. When you arrive and they have food and activities already planned for you.
These locations are perfect vacation spots for your next family vacation. So pack your bags, and let's go!
Best Urban Destination: Fort Worth
Fort Worth is a small city with a lot to offer everyone for great family vacations in Texas. The Museum of Science and History has tons of hands-on exhibits and activities for your little ones. No visit is complete without seeing the historic stockyards.
Next, head to the Fort Worth Zoo. Hands down one of the best zoos in the country. This zoo recently received a new baby elephant that is the zoo's star. Kids will love seeing the baby elephant and rising on the train.
Ideal for Picturesque Drives: Willow City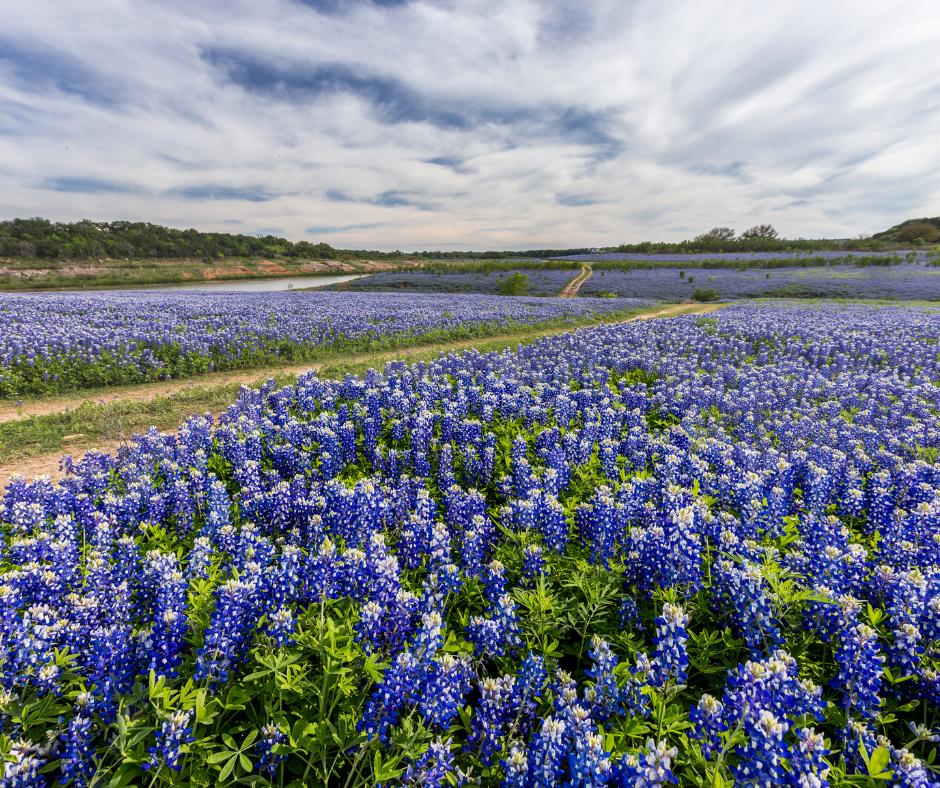 Willow City is a delightful place with lush green valleys and rolling countryside. Admiring the beautiful surroundings and the wildflower-filled fields is something you can enjoy without any cost.
The perfect recreational option is a stroll along this natural path along pastures surrounded by Longhorns. A tour bus tour can also be booked to LBJ ranch and visit Sauer-Beckmann farming grounds for a low price.
Best for Nature Lovers: Big Bend National Park
You can see canyons, mountains, and deserts in Big Bend while enjoying miles and miles of hiking trails. It's also one of the best places in the country for stargazing.
Best Small Town: Grandbury
With a picturesque town square lined with eateries and unique shops, Granbury also has a city beach on the lake. It is a family-friendly outdoor brewery, and more.
Best for Art Lovers: Marfa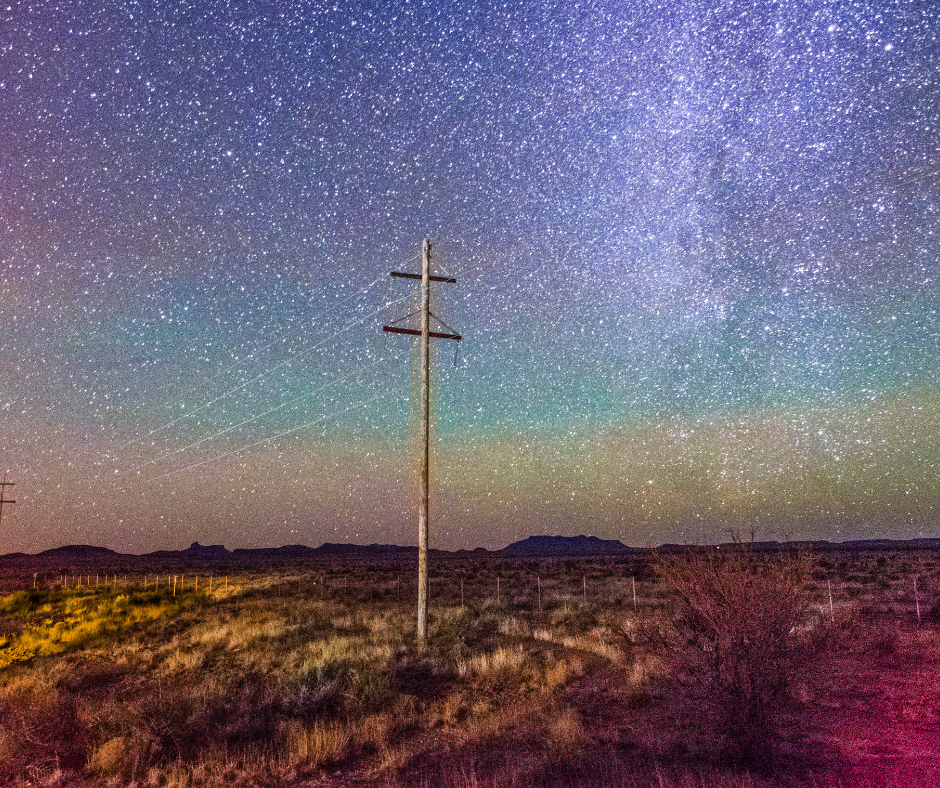 There are exciting, quirky art installations around every corner, and you can visit the Andy Warhol museum. Kids will be delighted by the pops of color, the hot springs and geysers, and the "Marfa mystery."
Best for Instagrammers: Dripping Springs
Dripping Springs is home to Hamilton Pool. An unbelievably beautiful natural pool carved from limestone and complete with a 50-foot waterfall. There are also many wineries and tasting rooms with gorgeous Hill Country views and even an olive oil farm.
Best for the Beach: Port Aransas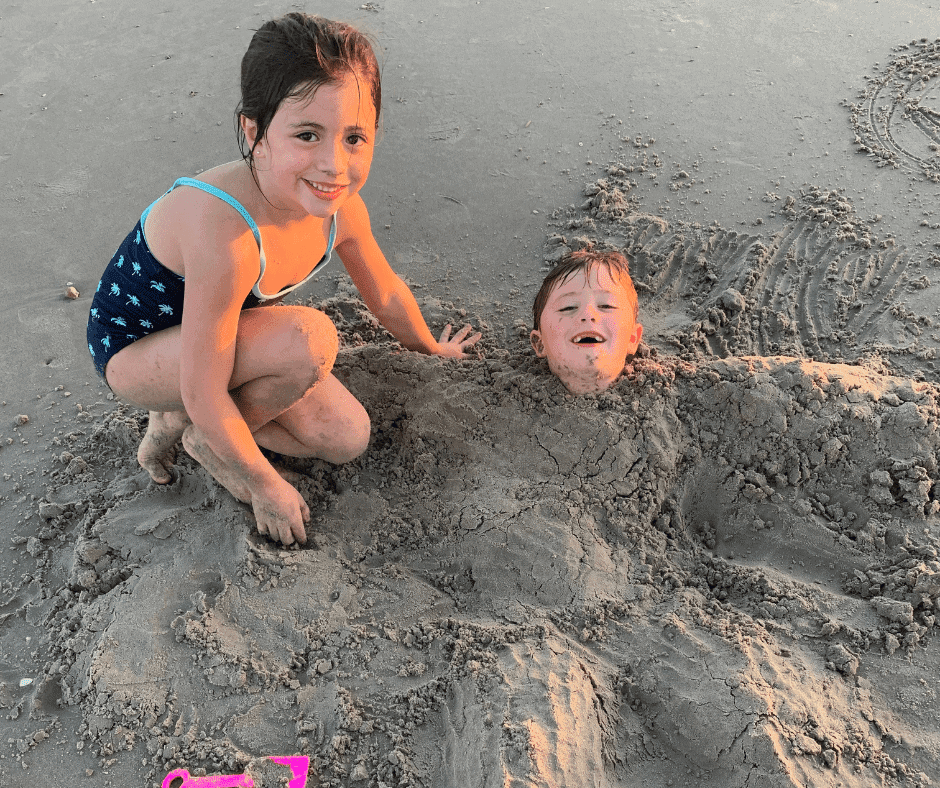 This quaint beach town in south Texas is perfect for a quick seaside weekend. It is full of dolphin sightings and fantastic fishing opportunities. Or you can lay by the beach all day and enjoy the many restaurants and seaside bars at night.
Best for Stargazing: Davis Mountains State Park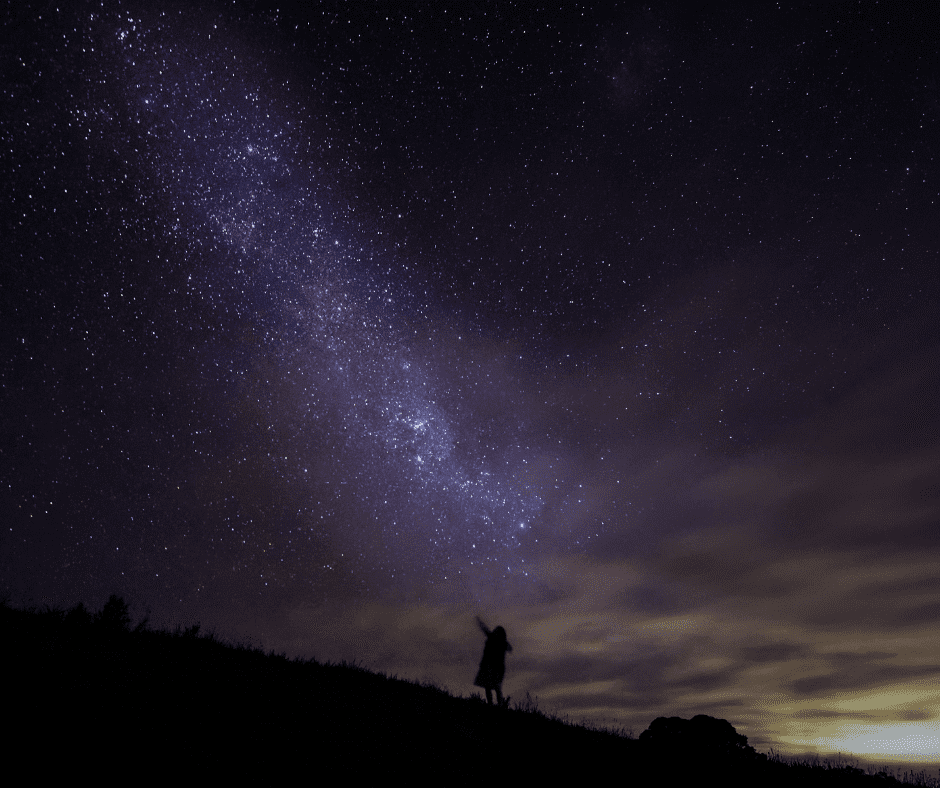 Davis Mountain State Park is an extensive 2709 acre park located in the beautiful Davis mountain range near Fort Davis. The beautiful state park was originally leased from the Texas Park Service in the 1930s. It was developed by the Civil Conservation Corps, and is currently open.
The public opened the park in 1938. This is close to Fort Davis National Historical Park. It makes for an excellent getaway destination for tourists that want to visit historical monuments on a budget. The parks also have four miles of trail for horses and campsites. It is also one of the best locations in the state for stargazing.
Best for Thrill-Seekers: New Braunfels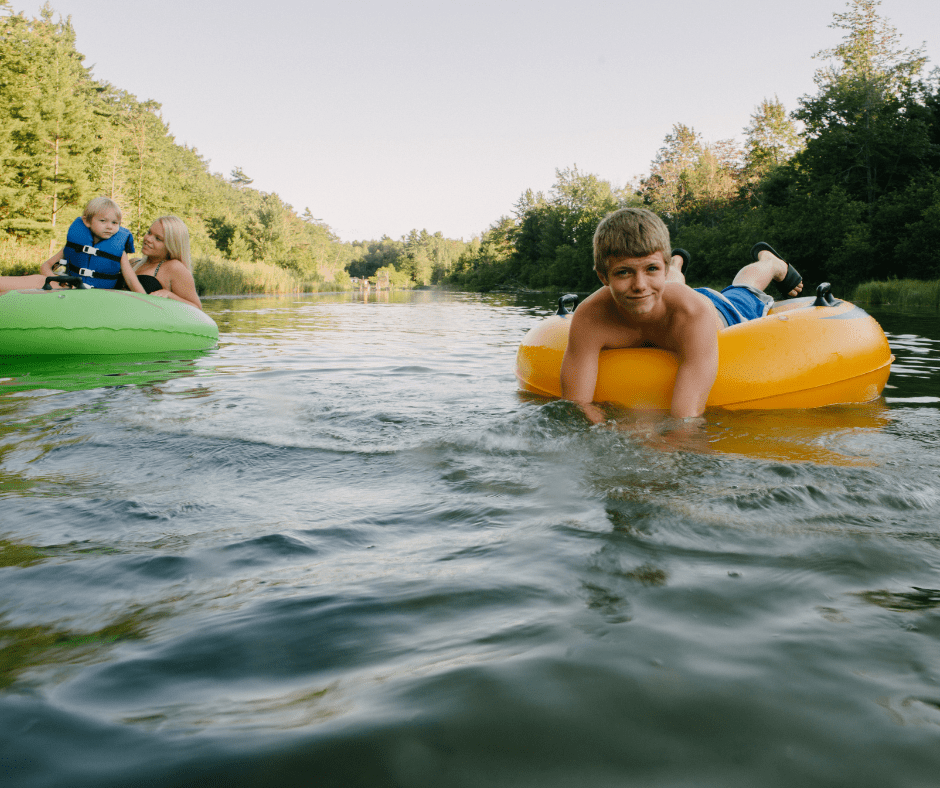 Home to Schlitterbahn park, the Comal River partially feeds, New Braunfels has a lot of other things to offer.
Located between San Antonio and Austin, this charming little town has some of the best of Texas. It included a river float, an old-fashioned dance hall, and bridge caverns.
Best for Hikers: Palo Duro Canyon State Park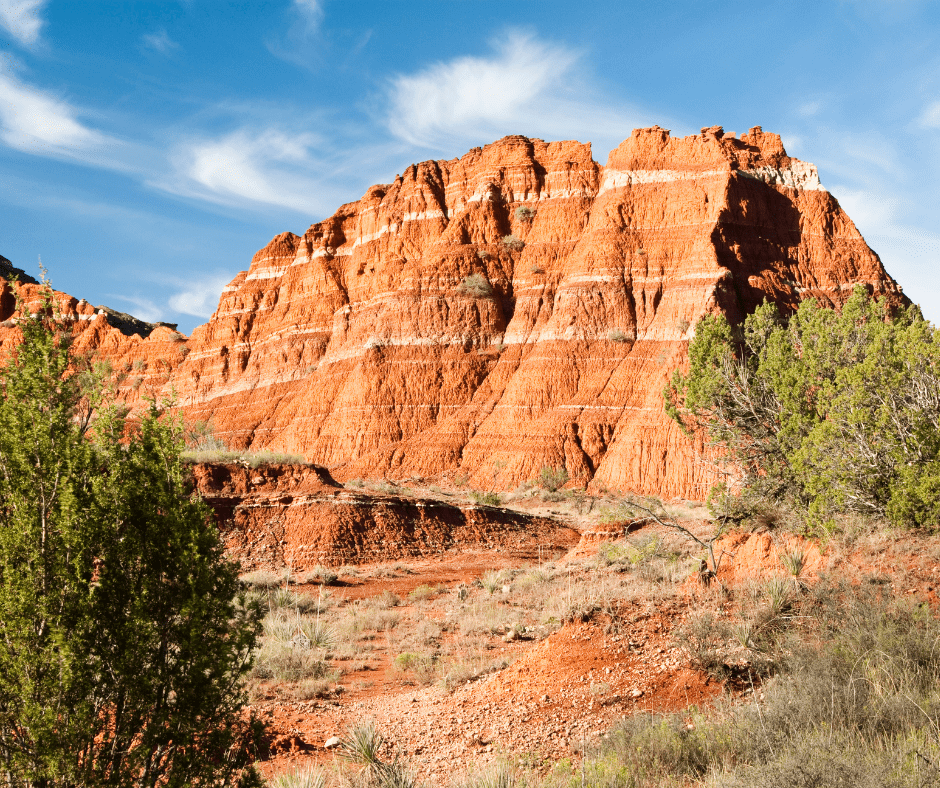 The Palo Duro Canyon is a state park in Texas that protects the second-longest canyon. It is nicknamed the Grand Canyon of Texas due to its massive size and unique geology.
The beautiful canyon system is located at the Caprock Escarpment in the Texas Panhandle. It near the towns of Canyon and Amarillo stretches over 100 miles.
The beautiful multicolored rock surfaces are identical for photography to Grand Canyon and make for fantastic photography opportunities. Each spring, the park presents an annual outdoor music performance based on Texas's historical and cultural heritage.
Does Texas Have All-Inclusive Resorts?
With its mountains, forests, deserts, and beaches, not to mention large cities and unique small towns. There are so many unusual and beautiful places to vacation in Texas. With the convenience and ease of all-inclusive resorts, you might be wondering whether Texas has all-inclusive?
The answer is that they do! Let's look at some of the best places and resorts for your next all-inclusive vacation in the Lone Star State.
Great Wolf Lodge, Grapevine
Nestled in the middle of the Dallas-Fort Worth metroplex, Great Wolf Lodge is a perfect getaway for families. Kids love the indoor waterpark, and parents will love the convenience of having everything under one roof.
What's more, they provide several restaurants and other amenities right on site. You can save up to 30% by visiting their website here. Click Here to see our full review of the Great Wolf Lodge in Grapevine.
Lake Austin Spa Resort
This is the only wholly all-inclusive resort in Texas in the traditional sense, and it is well worth the expense. Overlooking the Colorado River, this resort is a haven for adults and teens seeking an escape.
They offer spa treatments, pools, guided hikes and kayak tours, and even a guided nightly meditation. It's the perfect place to leave the world behind without traveling far.
Doves Rest Cabins, Canyon
This gorgeous setting is home to only nine cabins. They are large enough for your next family reunion as they each sleep seven people.
The views are unparalleled, and there are tons of activities, including horseback riding, kayaking, and more. You can also customize your visit with spa treatments or a personal butler or in-cabin chef for your stay.
Dallas: The Joule and the Rosewood Mansion on Turtle Creek
Think all-inclusive resorts are just for the beach and outdoor vacations? Think again. At the Joule, located in the heart of one of Texas's largest and most iconic cities. You can enjoy multiple restaurants, shops, a library, and a rooftop infinity pool.
Or, check out the nearby Rosewood Mansion adjacent to the city's arts district. This unique 19th-century mansion was lovingly converted in the 1980s. It offered tranquil accommodations in the middle of Dallas's hustle and bustle.
Enjoy All that Texas Has to Offer Now
From cowboys to canyons and beaches to breweries, there are more than enough budget-friendly places in Texas to vacation for less than $500.
You already know why Texans are so proud of their home state if you live here. If you don't, then it's time to find out. They'll be waiting to welcome the entire family with good, old-fashioned southern hospitality!